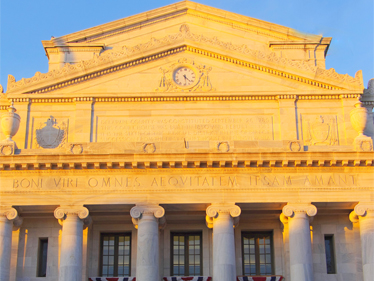 Paul, Flandreau & Berger is a full service law firm concentrating on civil litigation, business and real estate in Southeastern Pennsylvania (Philadelphia, Delaware, Montgomery, Bucks, Chester, Berks and Lehigh counties) for over thirty years. Its services include a well respected environmental litigation practice (primarily asbestos) representing both national and local companies.

Our goal is to ensure that our clients receive the individualized attention and quality representation that they deserve so as to achieve the best possible outcome.
Due to our experience and the extensive contacts we have developed over the years, Paul, Flandreau & Berger is well positioned to provide representation that serves the needs of its clients. When a client needs counsel in an area in which we do not practice, our relationships allow us to work with other well-qualified attorneys to ensure those needs are met.
Our practice concentrates on litigation, including asbestos litigation, workers compensation, Social Security disability and personal injury. Additionally, we help many clients successfully navigate business transactions and business issues, and regularly handle various commercial and residential real estate matters, including property tax assessment appeals.
Our office is in Media, Pennsylvania, the county seat of Delaware County; however, we have the ability to meet you at various other offices in Southeastern Pennsylvania. Our Media office is close to I-476 (the Blue Route) and offers a free parking lot for our clients.
Paul, Flandreau & Berger is located in Media, PA and serves clients in Southeastern Pennsylvania, including Delaware County and Philadelphia County. This is Attorney Advertising. This web site is designed for general information only. The information presented at this site should not be construed to be formal legal advice nor does this website result in the formation of a lawyer/client relationship.
Please explore our website to learn more about us and how we help our clients.