Edward R. Paul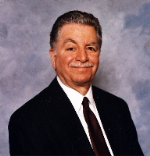 Practice Areas
Environmental Litigation; Asbestos Litigation
Mr. Paul has been involved in environmental litigation, primarily asbestos, for over 30 years. He serves as national and local counsel for several manufacturers and suppliers. He has tried hundreds of cases in both the state and federal courts in Pennsylvania.
After he graduated from Villanova University's School of Law, where he served as the Associated Editor of the Villanova Law Review from 1969 - 1971, he was admitted to the bar in 1971.
Mr. Paul is a member of both the Delaware County Bar Association (for which he served as President in 1987) and the Pennsylania Bar Asociation (in which he served as a member of the House of Delagates).