James R. Flandreau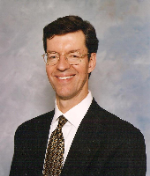 Since 1988, James R. Flandreau, Esquire has built a regional worker's compensation practice serving Southeastern Pennsylvania, including Delaware, Philadelphia, Bucks, Chester and Montgomery counties. He originally worked with both injured workers and employers, and thus learned how workers' compensation insurers try to reduce or cut off an injured worker's benefits. He now uses that knowledge to aggressively protect the rights of employees who are hurt at work. He and his staff carefully review the facts of each case and gather the documentation and evidence needed to win at trial. This maximizes the value of his client's cases since the insurance companies and their lawyers know that he is ready and willing to litigate each case to a final decision as opposed to settling on less than favorable terms. Over the years, he has taken hundreds of cases to a final decision.
His goal is to make certain that you obtain personal attention and quality representation so that you receive the benefits to which you are entitled. This allows you to focus on recovering from your injury and regaining your normal life.
Because of his years of experience, he is well known among the workers' compensation bar and by the Workers' Compensation Judges before whom he regularly tries cases while fighting for his clients. Since 2005, he has been recognized as a workers' compensation Super Lawyer, a title that is earned based on the recognition of his peers.
After graduating from Bucknell University, Mr. Flandreau attended the Dickinson School of Law. He was admitted to the Pennsylvania Bar in 1983. He is also admitted to practice before the U.S. District Court for the Eastern District of Pennsylvania, the Third Circuit Court of Appeals, and the United States Supreme Court.
In addition to his workers' compensation practice, he regularly handles personal injury cases arising from various incidents, including motor vehicle accidents.
Mr. Flandreau is a member of the Delaware County Bar Association, and presently serves as the Chairman of the Worker's Compensation Committee. He also served a two year term as a member of the Bar Association's Board of Directors. He is also a member of the Pennsylvania Bar Association and two of its Sections -- Civil Litigation, and Worker's Compensation. Finally, he is a member of the Pennsylvania Association for Justice and its Worker's Compensation Section.
Mr. Flandreau has served in multiple positions with various organizations. He served for four years as a member of the Dickinson School of Law Board of Trustees, and for four years as a member of the Dickinson School of Law General Alumni Association Board of Directors. He has been a member of the Tyler Arboretum Board of Trustees since 1993, and served as its President for eight years. Finally, he was a member of the Rose Tree Media School District Board of Directors for five years, which included a two year term as President.
Certified as a specialist in the practice of workers' compensation law by the Pennsylvania Bar Association's Section on Workers' Compensation Law as authorized by the Pennsylvania Supreme Court.