Timothy A. Berger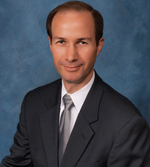 Mr. Berger has litigated workers compensation cases since 1997, and has given presentations and prepared written materials regarding the workers' compensation system for the Delaware County Bar Association and other organizations.
In addition, he is regularly involved with both commercial and residential real estate transactions. He assists clients with the purchase, sale and leasing of commercial real estate. He also counsels both purchasers and sellers of homes, including homes in planned communities and condominium associations. He has represented several homeowners' associations, and works with developers during all phases from planning to construction to sale. He litigates real estate related cases, including disclosure issues associated with the sale of homes, tax assessment appeals and construction issues.
He provides a variety of services to his business clients to help them grow and prosper. He works with his clients from startup to windup. He thus helps choose the most appropriate entity, including LLCs and S corporations, and drafts the governing documents, including partnership agreements, shareholder agreements and operating agreements. He also prepares form and custom contracts and other documents for use by businesses in their daily operations. As his client's businesses grow, in addition to succession planning, they may go through mergers or acquisitions; he helps his clients understand the ramifications and works to structure the transaction appropriately.
Mr. Berger also works with disabled individuals who are seeking Social Security disability benefits and Supplemental Security Income benefits. He works together with Denise E. Murray, Esquire to analyze, develop and present the cases.
Finally, Mr. Berger maintains a litigation practice in both state and federal court. He litigates civil cases ranging from commercial litigation for business clients to personal injury.

Mr. Berger attended Swarthmore College, graduating with Honors. He then attended the Temple University School of Law, graduating cum laude. He was admitted to the Pennsylvania Bar in 1994, and is additionally admitted to practice before the United States District Court for the Eastern District of Pennsylvania and the Third Circuit Court of Appeals. He is a member of the Delaware County Bar Association, in which he is a member of the Workers' Compensation Committee. He is also a member of the Pennsylvania Bar Association.
Mr. Berger served as the Executive Editor of the Temple Environmental Law & Technology Journal. He was a member of the Board of Directors of the Swarthmore Fire & Protective Association for eight years.